Testimonials
The Drugs Wheel in use:
Scottish Government New Psychoactive Substances Review
Training Curriculum: New Psychoactive Substances in Europe State of Affairs, Trends and Developments
CREW 2000: new psychoactive drugs booklet

Referenced in published research:
Fletcher, E., Tasker, S., Easton, P. & Denvir, L. (2015).Improving the help and support provided to people who take new psychoactive substances ('legal highs'). Journal of Public Health pp. 1–7 doi:10.1093/pubmed/fdv191.
Gilani, Dr. F. (2015). 'Legal highs': Novel psychoactive substances. InnovAiT, 8(12), 717–724. DOI: 10.1177/1755738015612509.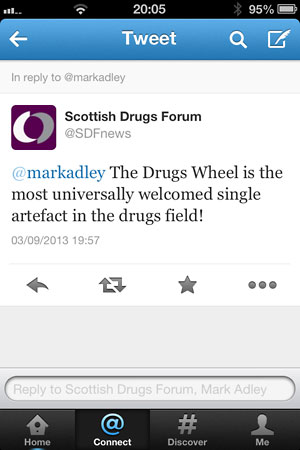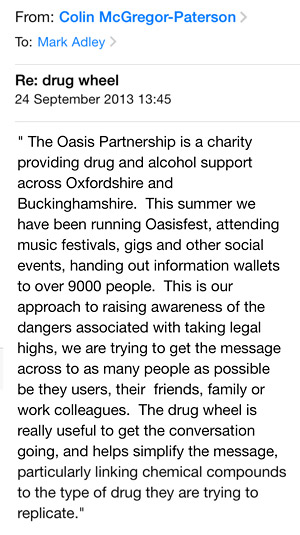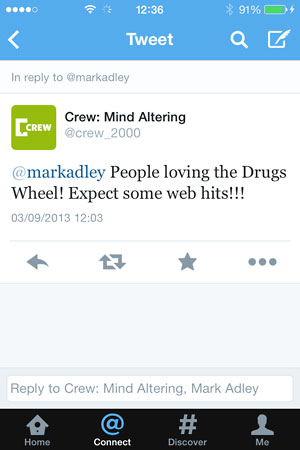 Spotted in the background of Grayson Perry's 'All Man' series for C4 by an eagle-eyed Drugs Wheel user!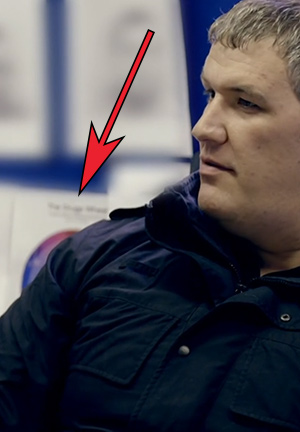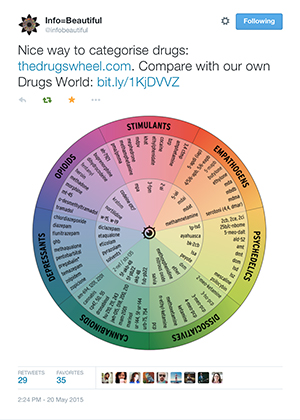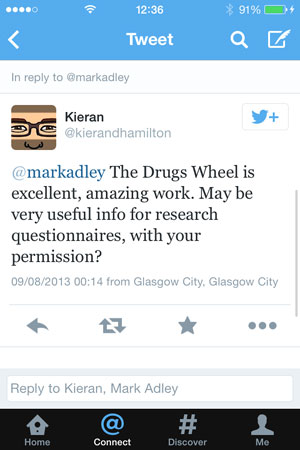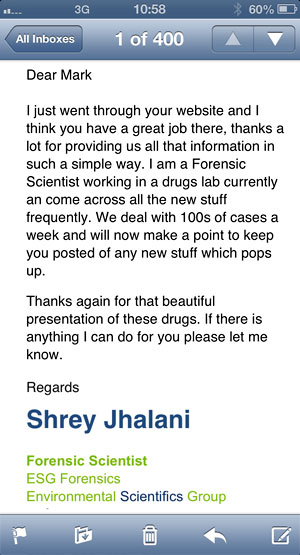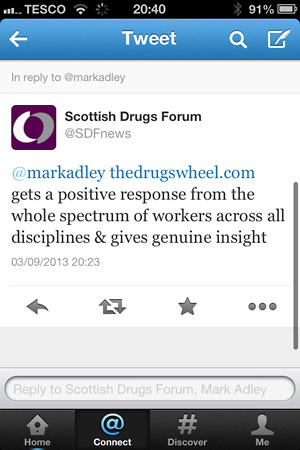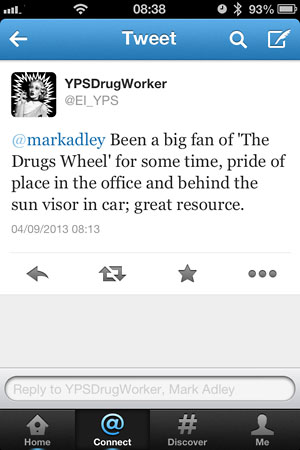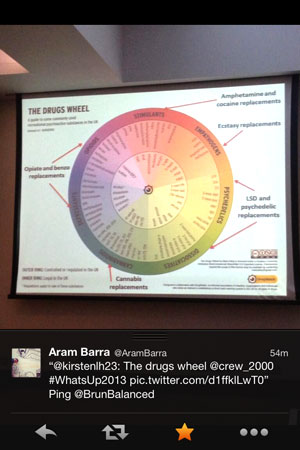 The Drugs Wheel in use by Crew2000 at the What's Up 2013 event.